Friction Free Shaving recently gifted me one of their gorgeous boxes to review and I have never been more impressed with a razor in my life. Friction Free Shaving have created a subscription service of great quality razor blades to be sent to your door each month. FFS are cruelty free and environmentally friendly with their reusable handle and blade recycling scheme.
Razors aimed towards women are usually disposable plastic handled leg slicers (actual term). I have a number of scars all over my legs from disposable razor blades. Friction Free Shaving have good quality metal handles that you can even personalise. They also have a little range of products to go along with your razor that you can add to your order monthly.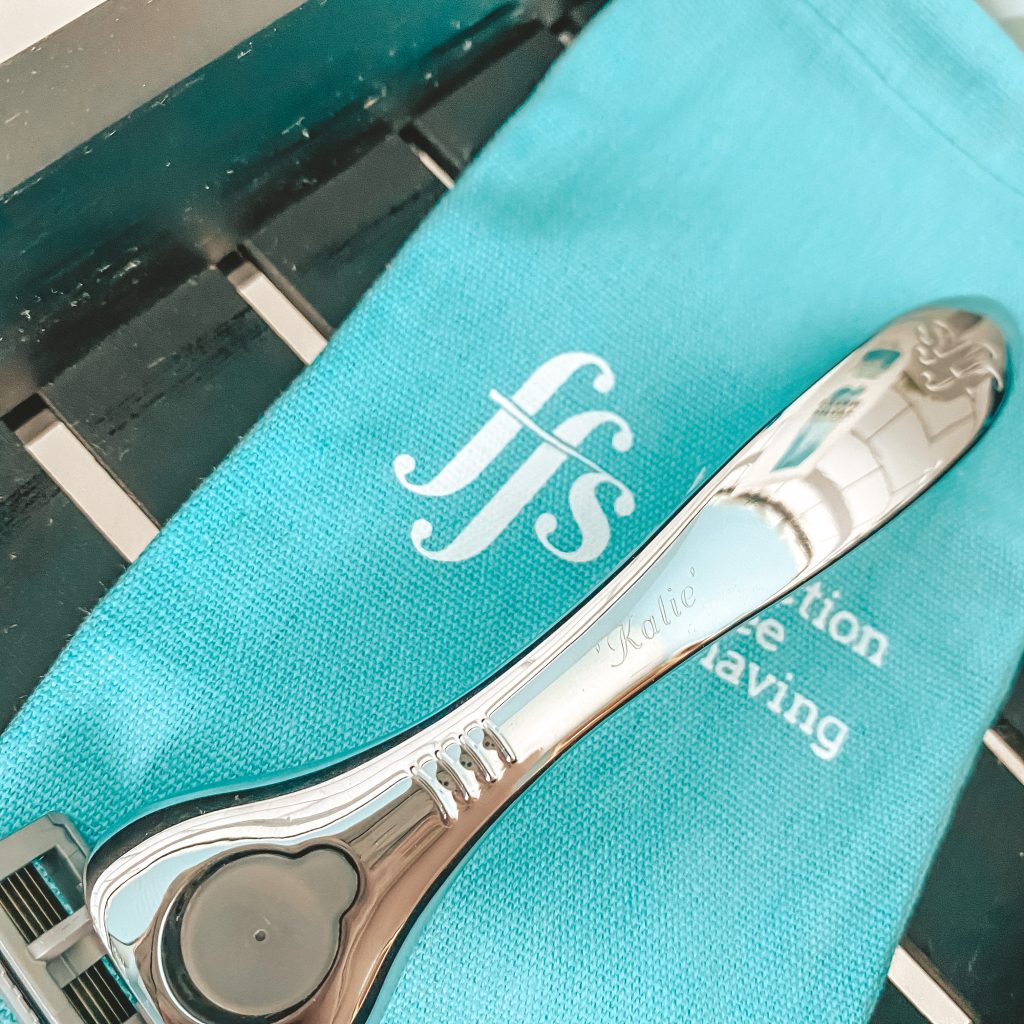 I have now been using the ffshaving razor for 2 weeks and have had the softest smoothest legs ever. You can signup for as little as £9 for 4 weeks worth of blades and a personalised handle of your choice here. I would definitely recommend setting up a subscription of blades and trying it out for yourself. You will not be disappointed.
Friction Free Shaving also make a pre shave scrub, a shave cream and a post shave balm. I have been trialling the shave cream and I do really like it but I personally find that using a cheap hair conditioner works better for me. Literally the cheapest hair conditioner you can find, it softens the hair and glides along your legs. I am currently using the Boots Coconut Conditioner. Strange but it works.
I hope you have enjoyed my little Friction Free Shaving review and learnt a little more about this amazing little company. I was very kindly gifted the first 4 weeks of blades but I will be setting up my own subscription when they run out as I've really been enjoying them. Wondering what I've been up to in lockdown? I've been keeping a little Lockdown Diary that you can check out here.
Katie x
*I was very kindly gifted these products. All thoughts and opinions are, as always, my own.