*This post contains gifted items and affiliate links
I really love a Gift Guide and decided to kick this years Gift Guides off with a Christmas 2020 Gift Guide for Him, for that special guy in your life. I find men can be incredibly difficult to buy for as they usually just buy whatever they want; but a few carefully selected self care bits and bobs and a little cooking set and you're good to go. These presents are all things I have picked up for Mike for Christmas so he has been banned from reading this blog post. Who am I kidding? Hi Mike.
Pyjamas
You really can't go wrong with a new pair of pyjamas for anyone at Christmas; just make sure to go up a size if you aren't sure on sizing. Everyone loves a new pair of pj's to cosy up in in the winter months. I picked up these gorgeous cheque pj bottoms from Matalan. I make sure to use my TopCashback account when shopping online and Matalan have had some great cashback amounts lately. As I'm writing this there is currently 11% cashback at Matalan on TopCashback. By signing up through my link you can bag yourself an extra £5 credit- click here.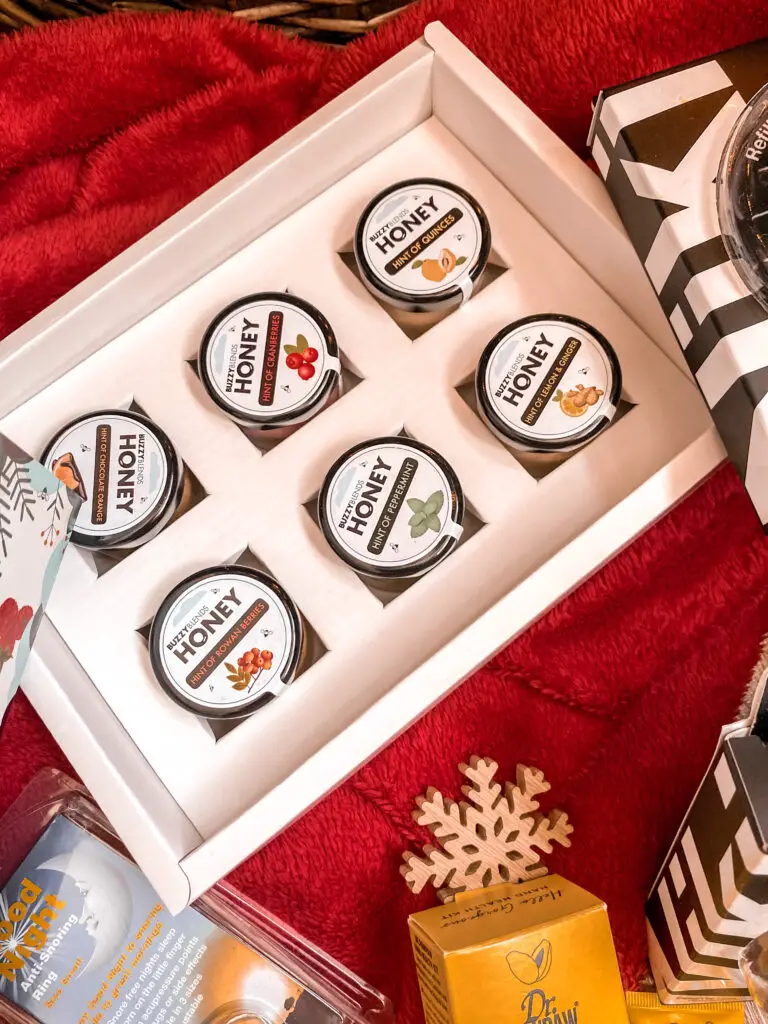 buzzy blends
If the man in your life loves Honey then I would highly recommend picking up this cute Buzzy Blends Flavoured Raw Honey set. At just £20.50 this is a cute set that someone wouldn't think to pick up for themselves. In the set you get 6 little pots of flavoured honey; chocolate orange, cranberries, quinces, rowan berries, peppermint and lemon and ginger. Yum!
car air freshener
I have yet to meet a man that doesn't love to care for his car and keep it nice and clean. NIKI Car Air fresheners are super cute and super long lasting with a huge range of lovely scents. I love this houndstooth print and have actually started using it in my car as my car is the family car. The blue one is pride of place in Mikes car already because I thought why not. A perfect stocking filler gift.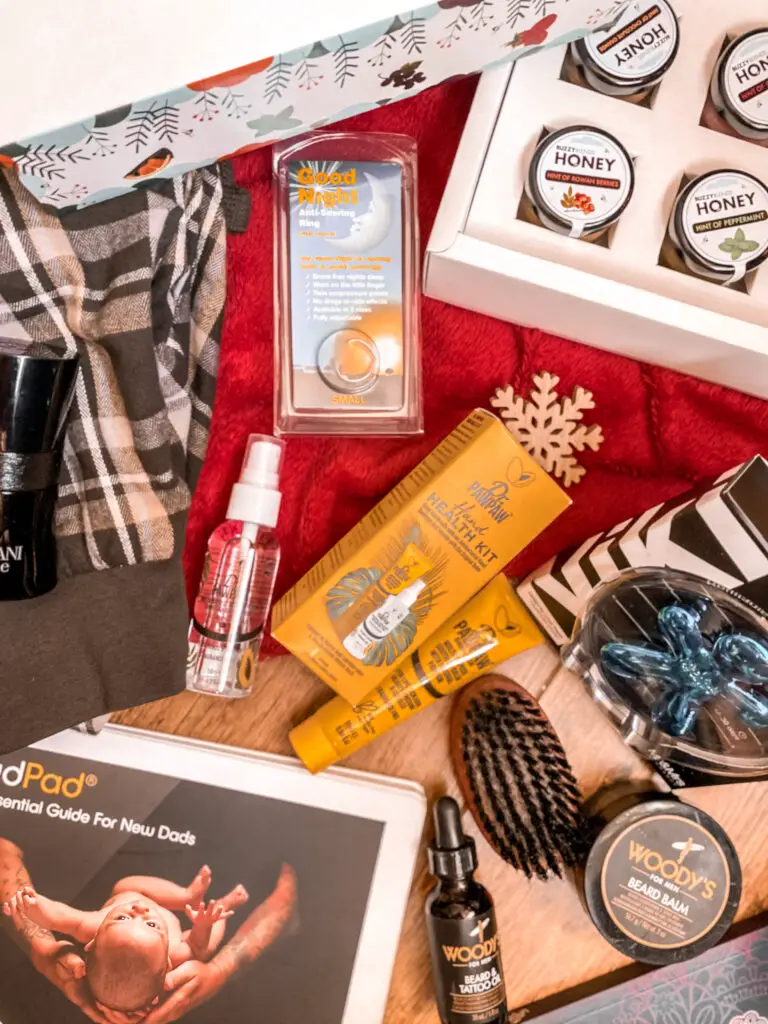 dr paw paw hand health kit
I have included this fab little Dr Paw Paw Hand Health kit in this gift guide but it can actually be gifted to anyone at the moment due to the worldwide pandemic. In the set you get a hand sanitiser and a hand balm to keep your hands well protected in this pandemic.
woodys beard products
Mike loves the Woody Beard products so what I do every time I need to get him a gift is sneak into his skincare/bodycare drawer and see if he is running low on anything. A beard brush, beard trimmer, razor, any kind of beard product will be a great present for a man with facial hair.
goodnight anti snoring ring
Well okay, this one is more for me. The Goodnight Anti Snoring Ring is amazing; it has tuned down Mikes snoring by around 80% and sometimes he doesn't even snore at all. It's the gift that keeps on giving. Honestly if your partner snores you need this. Currently half price too. I need my sleep being a pregnant mum to a toddler so this had to make it into my Christmas 2020 gift guide for him.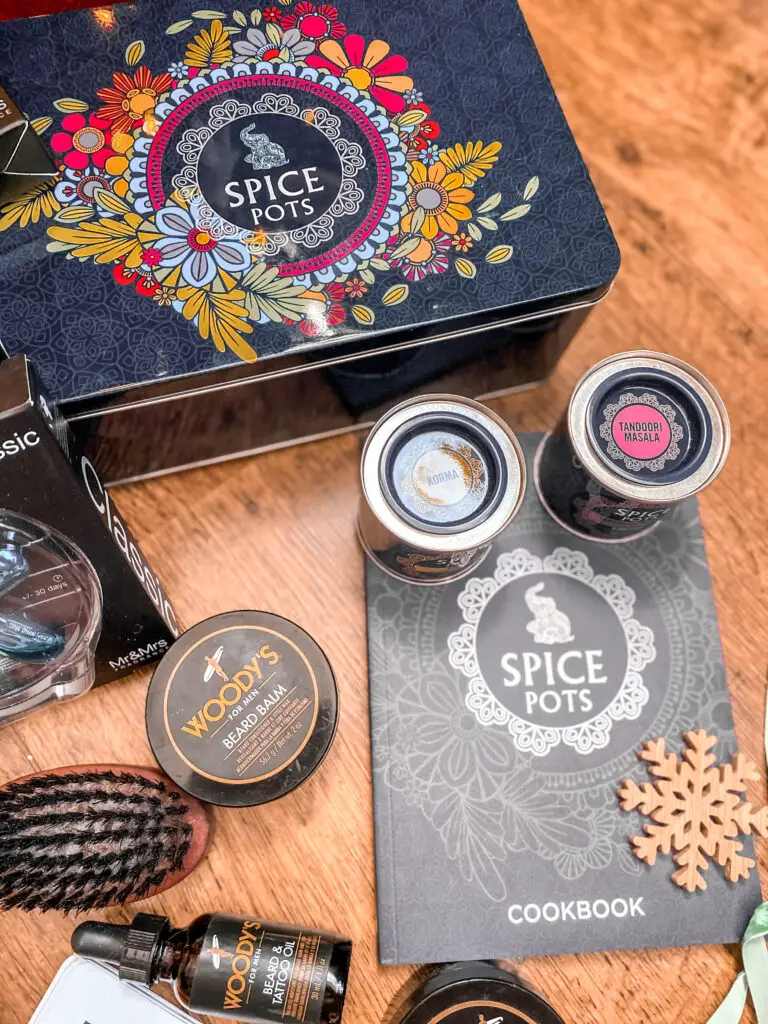 spice pots
This has to be one of my favourite things I have picked up for Mike. He loves to cook and has gotten into spices lately and this Spice Pots gift set has an incredible selection of 5 Indian spices, a cookbook and a candle. The candle smells incredible and actually neutralises odours; so if you are a fan of cooking this set is for you. The cookbook has 150 pages full of tasty Indian recipes and I can't wait to give this to him and start tasting the delicious meals he pulls together.
aftershave
At every gift giving time of year I will check to see how much aftershave Mike has left. This year, sadly, we haven't been anywhere so the bottle I bought for last Christmas is still pretty much full. I would definitely recommend sticking with a long term fave over picking a new scent. If you want to venture into new scents I would definitely pick up a body spray set instead of an aftershave.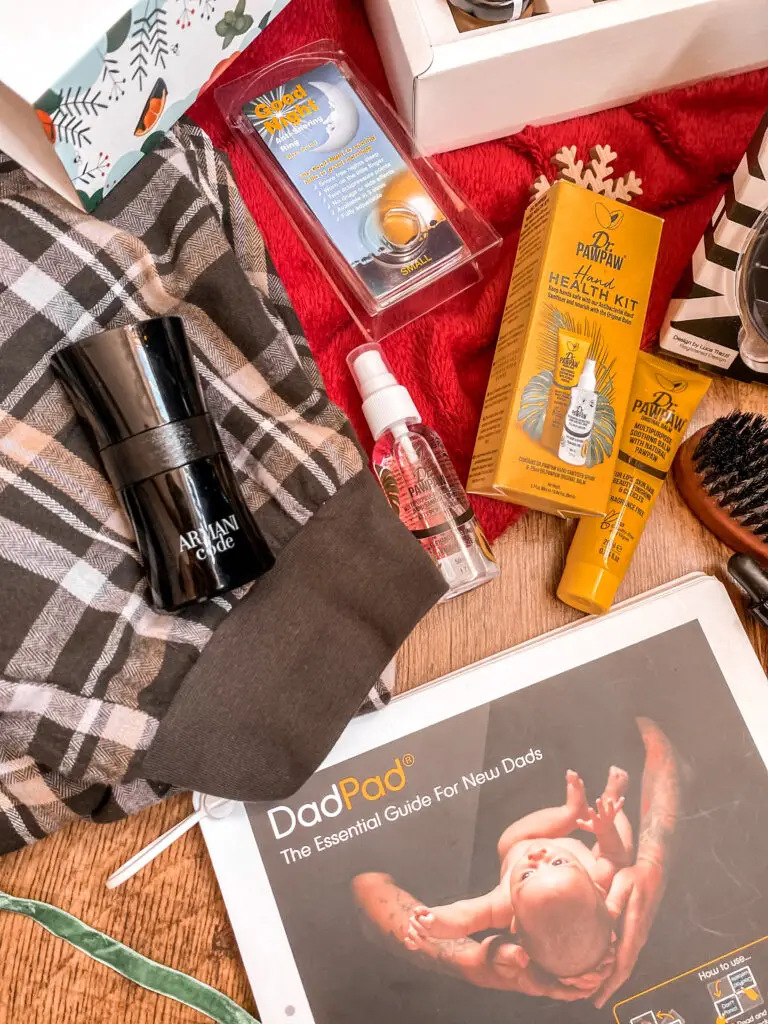 the dad pad
Last but not least is the Dad Pad, an informative easy to read book for new dads. We obviously have Elara who is now 2 years old so we are by no means new parents but this book really helped Mike when we first became parents. I thought a quick little honourable mention here now that we are expecting our second baby would be cute.
And thats my quick little Christmas 2020 gift guide for him; super easy to shop online and fool proof. Now that we are parents we tend to not spend as much on eachother but honestly just the magical family time together is what makes Christmas for us. I have another gift guide for dads if you wanted some more ideas. Hope you have a magical Christmas.
Katie x